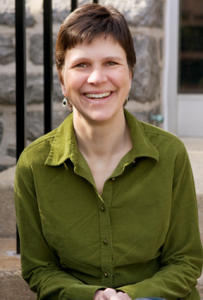 I'm Professor and Chair of the Department of Physics at Swarthmore College. I joined the department in September of 2003. Until becoming physics department chair in 2021, I was the faculty director of Swarthmore's Natural Sciences & Engineering Inclusive Excellence Initiatives,  From 2019-2022, I served in the Chair line of the American Physical Society Forum on Education, and during 2022 I co-chaired the APS Committee on Education.
Here you can review my publications, invited and contributed talks, CV, and brief biography.
My Swarthmore colleague Benjamin Geller and I, with several Swarthmore undergraduates and colleagues, are beginning Year Two of a project to understand how our IPLS curriculum achieves its long-term outcomes, and to determine how other institutions can successfully implement it. We were previously (2018-2021) funded by the NSF for a pilot longitudinal study of the long-term ability of students to use the physics they learned in IPLS, and also of their attitudes to using physics in biology.
As a postdoctoral fellow, I was involved in a variety of projects to assess the effectiveness of physics instruction, and to develop more effective ways of teaching introductory physics at the college level.  (read more…)
I have developed a new introductory physics sequence at Swarthmore especially designed for life science students, Physics 3L-4L. (read more…)
I am part of a national team developing the Living Physics Portal, an environment for community-sourced development, publication, and distribution of IPLS instructional materials. The Portal will allow developers to submit their work for communal review and evaluation, and also serve as an archive and distribution site accessible by all instructors.
My materials for this course are available for others to use here and some are also on the Portal. We hope to have all our materials in the Portal by the end of 2023.
I have been part of the organizing team for several conferences on IPLS, and have given a number of talks and written several articles about this curriculum.